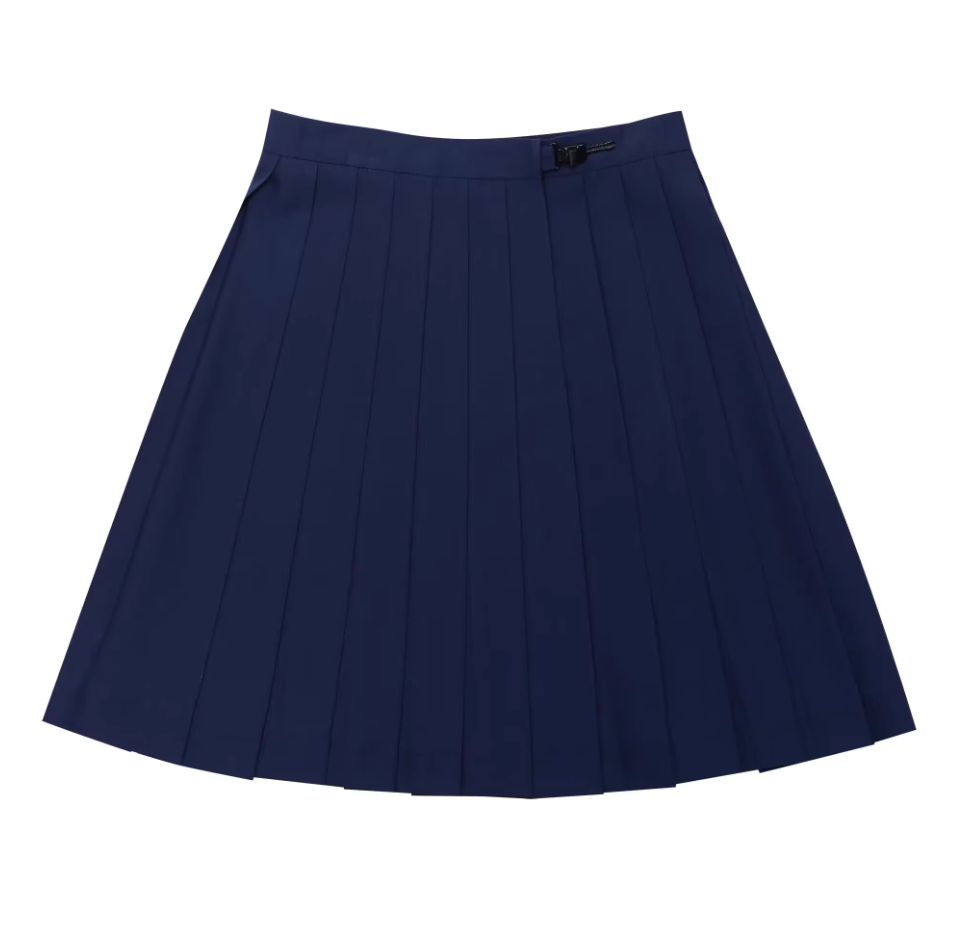 Navy JK Uniform Skirt | Japanese Sailor Fuku | Seifuku
$59.00
This page is for the Uniform Skirt ONLY. 
Matching white sailor fuku top and navy sailor fuku top can be purchased separately.
$10 off when you buy a top and a skirt together.  (Automatically applied to skirt in cart)
.
Side invisible zip closure and adjustable clasp 
Genuine uniform pattern adapted to suit US regular and plus size
Tailored with heavy weight navy cotton polyester woven fabric 
Comes with "tacking stitches" to keep the flaps and pleats smooth before being sold.

Please cut them before you wear the skirt out and that will allow the skirt to fit as it was designed.
For a full return, the tacking stitches must remain intact

Machine Wash with gentle cycle & Tumble dry in lowest temperature

Requires a laundry net to protect the fabric and the pleats
Please check the chart below for your fit.  
| | | |
| --- | --- | --- |
| Size | Waist | Skirt Length  |
| 3 | 31" - 33" / 80- 84 cm |  18.5" / 48cm |
| 4 | 33" - 35" / 84 - 88 cm |  18.5" / 48cm |
| 5 | 35" - 37" / 88 - 92 cm |  18.5" / 48cm |
| 6 | 36" - 38" / 92 - 96 cm |  18.5" / 48cm |
| 7 | 38" - 40" / 96 - 100 cm |  18.5" / 48cm |
| 8 | 40" - 42" / 102 - 106 cm |  19.5" / 50cm |
| 9 | 42" - 43" /  106 - 110 cm |  19.5" / 50cm |
| 10 | 43" - 45" / 110 - 114 cm |  19.5" / 50cm |
| 11 | 45" - 46.5" / 114 - 118 cm |  19.5" / 50cm |
| 12 | 46.5" -  48" / 118 - 122 cm |  19.5" / 50cm |